Kyle Jernigan - September 28th, 2022
The iconic American Gold Eagle
This a complete overview of the American Gold Eagle Bullion Coin from the United States Mint.

If you'd like to purchase United States Mint products, you can do so here. If you have any questions at all, please feel free to reach out to us. We'd love to hear from you.
Mintage, Weights and Purity
The iconic American Gold Eagle Coin is the official gold bullion coin of the United States. First issued in 1986, there has been a total of 24,260,738 ounces of minted coins in various weights as of 2020. The American Gold Eagle or AGE comes in 4 different weights, 1 troy ounce, ½ troy ounce, 1/4th troy ounce and 1/10th troy ounce. A troy ounce contains 31.1034768 grams; however American Gold Eagles weigh slightly more.

The American Gold Eagle contains 91.67% gold (22 karat), 3% silver, and 5.33% copper but has a full ounce (or ½ oz, ¼th oz, 1/10th oz depending on varying sizes) of Gold within it. The alloy composition the planchet blanks has serves the function of added durability for circulation and handling. This is due to pure golds malleability which makes it susceptible to bending and scratching. Despite the coins gold content not being .999 fine like many other bullion coins, the coin is still regarded as investment-grade and is world renowned for collectability. Other coins such as the Gold Krugerrand minted by the South African Mint have a similar alloy mixture.
Obverse (heads) side of a 1 oz American Gold Eagle (Random Year) from our Fire Sale page.
Authorization
This flagship coin was authorized under the Gold Bullion Coin Act of 1985 and passed into law by the 99th Congress of the United States. The bill was sponsored by Senator James J. Exon (D-NE) and directed the Secretary of the Treasury to mint gold coins in 50-dollar, 25-dollar, ten-dollar and 5-dollar denominations. The bill also restricted where the U.S. Mint could source their gold allowing only for gold that was mined in the United States or a U.S. territory. Furthermore, all profits from the sales of the gold bullion coins are to be deposited in the Treasury and applied toward reducing national debt.
Design (Type 1)
The obverse (heads) side of the coin was designed in 1907 by Augustus Saint-Gaudens, an Irish immigrant and famous American sculptor who embraced American ideals and patriotism. It features a full-figure rendition of Lady Liberty holding a lit torch in her right hand and an olive branch in her left hand. Lady Liberty has flowing hair with no head garment and an image of the U.S. Capital building can be seen on her right side and a small bush to her left. The obverse side also had 50 stars along the border and includes the word "LIBERTY" above Lady Liberty as well as the date of mintage (1986-present) to her left.

The reverse (tails) side of the coin was designed by Miley Tucker-Frost who is living in the United States. She is a nationally recognized sculptor who has been commissioned by multiple Federal agencies for her work in bronze, steel and cast stone works. The reverse side features an image of a male American bald eagle holding an olive branch, swooping in on a nest occupied by a female American bald eagle and her eaglet. Above the scene with the eagles, inscribed are the words "UNITED STATES OF AMERICA." To the right of the eagles the words "E PLURIBUS UNUM," ("out of many, one" which is the original U.S. motto) and to the left "IN GOD WE TRUST." Below the eagles is the weight and the monetary value backed by the U.S. Government. (Example: "1 OZ. FINE GOLD ~ 50 DOLLARS")
Original Type 1 design used from 1986-2021.
The manufacturer specifications of the 1 oz American Gold Eagle Coin Type 1 and Type 2 are as follows;
Denomination: $50
Finish: Uncirculated Composition: 91.67% Gold, 3% Silver, Balance Copper
Diameter: 1.287 inches (32.70 mm)
Weight: 1.0909 troy oz (33.931 grams)
Edge: Reeded Mint
Mint Mark: Varies
Privy Mark: None
Capsule Size: 33mm
Design (Type 2)
Marking the 35th anniversary of the Gold Bullion Coin Act of 1985, the AGE underwent it's first design change since its first issuance in 1986. The design iteration is denoted as "Type 2" reclassifying American Gold Eagles minted from 1986-2020 as American Gold Eagle Type 1 and AGEs minted from 2021-present as American Gold Eagle Type 2. The obverse (heads) side of the coin remains unchanged with the original Augustus Saint-Gaudens Lady Liberty design.

The reverse (tails) portion of the coin was designed by Renata Gordon who is a gifted painter as well as a digital sculptor. She has been employed by the United States Mint since 2011 and has been involved in the design of a multitude of coins and medals including the America the Beautiful State Quarter program, the First Spouse Gold Coin program and the Code Talkers Recognition Congressional Medal program. Her reverse design on the new Type 2 AGE coins has a right facing portrait of a male American bald eagle's head. All renditions of eagles have had right facing heads since 1945, when Truman declared it signified the country moving in a new direction. It maintains the same words as the original design however some placement is different as seen in the photo below.
Type 2 reverse design. This variant pictured is a quarter ounce version of the American Gold Eagle. In the foreground is a full tube of American Silver Eagles, which is the Silver variant of this series of coin.
Special Editions, Proof Sets and Graded Coins
Each year the U.S. Mint releases a variety of collector gold coins, special edition, as well as proof sets and individual coins. These coins are ultra-high relief meaning special care and quality assurance has been put into a select run of coin. Coins that grade proof are hand fed into mint presses, stamped multiple times, hand polished and usually come with special packaging as well as a certificate of authenticity.

Proof coins are great for collectors who are into numismatic collecting. Some of these coins end up being extremely rare and can be a great investment, however, the over spot premiums for these coins are extremely high. It would probably be a better option to purchase the high volume brilliant uncirculated versions of the coin which often are 30-40% cheaper.
The American Gold Buffalo Coin
In 2006 a second "official" U.S. Mint Gold coin was authorized, which was the American Gold Buffalo Coin. This coin is comprised of pure 99.99% Gold instead of an alloy. It has one of the most iconic coin designs which features the Indian Head (obverse) and Buffalo (reverse), a design taken from the 1913-1938 U.S. Buffalo Nickel. The coin was originally introduced in 4 different denominations and weights of $50 (1 troy ounce), $25 (1/2 troy ounce), $10 (1/4th oz) and $5 (1/10th troy ounce) respectively. However, due to planchet shortages at the end of 2009, fractional size versions of the coin were discontinued. The American Gold Buffalo or AGB is available today in it's original 1 troy oz $50 denomination configuration and while not as popular as the American Gold Eagle is still an investors favorite.
A pile of American Gold Buffalo Coins from our Fire Sale page.
Where you can buy American Gold Eagle Coins
The U.S. Mint produces a variety of Gold, Silver, Platinum and Palladium bullion coins however they cannot be purchased directly on their website or from the Mints physical locations. Special editions, proof sets and individual proof coins can be purchased directly from the U.S. Mint, but any bulk, less expensive or single bullion coins have to be purchased through retailers. Local coin shops and reputable online retailer's purchase from authorized U.S. Mint suppliers with special wholesale accounts and distribute them to their client base.

There are many reputable online dealers to choose from but be sure to vet any online stores or advertisers you may find online. Here at Investor Crate, we have a special U.S. Standard Crate which allows you to receive official gold and silver coins from the U.S. Mint in a monthly contract free subscription crate. If this is something that interests, you and you'd like more information on how you can get a haul of U.S. coins each month, get in touch with us today.

Check out our U.S. Standard Crate here.
This is in no way to be considered investment advice. Past performance is no guarantee of future results. Asset allocation and diversification do not ensure a profit or guarantee against a loss. Keep in mind that any form of investing involves risk and you should always consult with your financial advisor before making any financial decisions. Investor Crate, LLC., it's subsidiaries and staff will never advise you on any asset as our aim is to provide a fun and affordable service should you decide to purchase Precious Metals.

Keep in mind that investing involves risk. The value of your investment will fluctuate over time, and you may gain or lose money.
Related Posts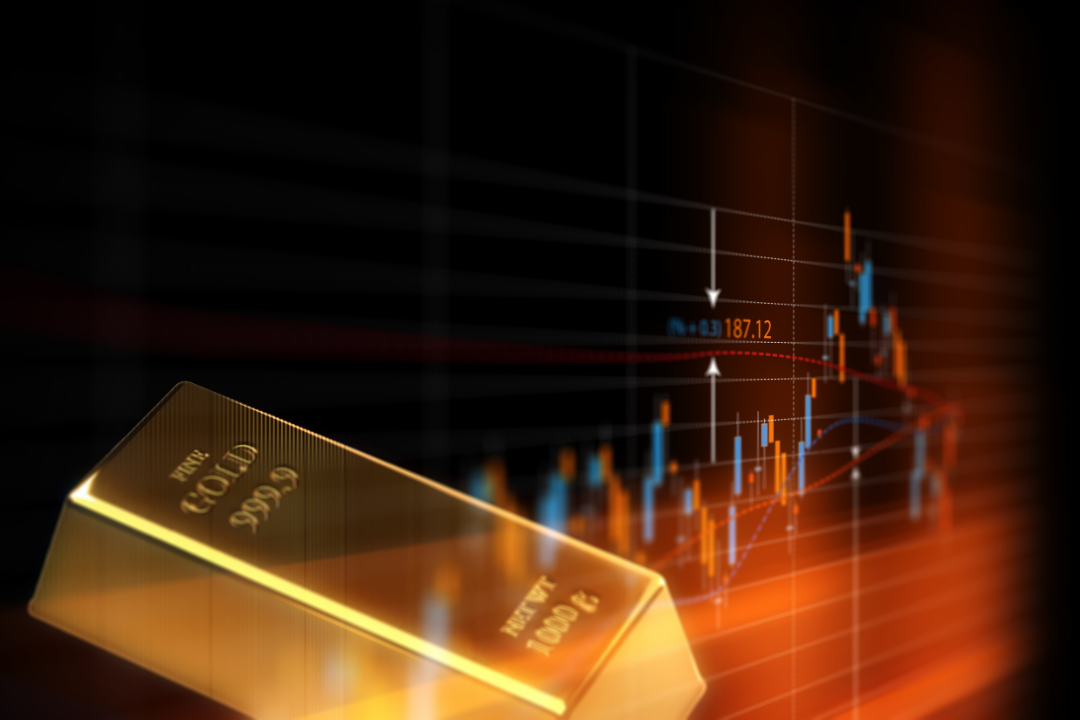 Sep 14, 2023 Tyler Robinson