Tyler Robinson - May 28 2021
Gold Bullion Buyers Guide
Royal Arms 1 oz Gold Coin from the Royal Mint U.K..
When it comes to buying Gold there are hundreds of products to choose from and the price over spot varies quite a bit. This guide is designed to give you an understanding and keen insight into the ins and outs of buying Gold.
Gold Bullion Jargon
First and foremost, let us get the jargon of our industry out of the way so we can fully understand what it is we are talking about

Gold. Gold is a rare precious metal with a yellowish hue, used as a currency, jewelry and in industrial application such as computers, electronics, dentistry and aerospace. In fact, there is 0.034 grams worth Gold in your smart phone.

Market Price. Market price is what dictates the cost of Gold on any given market day. The price is calculated using provision and theoretical mining contracts which sets the current and future demand for the precious metal in its raw form.

Check out our gold market price page to see what gold is being traded at currently.

Premium. A premium is the price added to the finished bullion product after the raw ore is extracted, shipped, refined and minted or poured in either coin, round or bar form.

Physical. Physical is used to annotated actual Gold, Silver or Platinum that exists in its final form.

ETF. Gold ETF's provide investors a way to invest in things that are backed by Gold versus physical Gold itself.

Futures. Gold Futures are buyer agreement contracts that usually state the buyer will buy a predetermined amount of the commodity on a predetermined time and for a predetermined price.

DCA. Dollar Cost Averaging or Auto Investing is a clever way to purchase precious metals over time. Essentially, when you DCA Gold or Silver bullion, you buy a specified amount each month. By doing so, you tend to by at that years annual average and takes a lot of the anxiety away from the process as you do not have to pay much attention to the markets.

IRA & 401K. Some IRA's and 401K portfolio funds are backed by physical assets stored inside of the many vaults around the world. You do have to pay storage and maintenance fees but historically Gold and Silver are very strong gainers and these prove to be extremely popular way to own Gold. The downside is, you do not technically possess your bullion which is a huge deal breaker to most.

For more information on market prices and premiums, you can click this link which will take you to an in depth article for further explanation.
1/2 oz Gold Coins from the Perth Mint in Australia.
Buying Gold
When buying Gold, you can obtain it from either a coin store, pawn shop, online auction or online retailer. Despite our obvious bias, purchasing your Gold from an online retailer tends to be the cheapest and safest way to purchase Gold Bullion, even if it is not from us.

Coin stores have a fun factor that we can not provide but due to inventory costs, building lease, security and employees, pawn shops and coin stores tend to have a higher than usual mark up. Online auction sites as well as social media provide a way to purchase directly from the secondary market but has its risk such as fraud and scams.

There are quite a bit of scams associated with the investment bullion industry to be aware of, so make sure to do your research!
Another way to purchase Gold Bullion, in its non-physical form, would be trading stocks and ETF's of the various mining companies or Gold and Silver holding companies. You can also set up a precious metals IRA or 401k for a historically safe investment to assist in retirement efforts.

Remember, by doing it this way, you do not possess the physical asset which is the point of buying Gold and Silver in most circles!
Types of Gold Bullion
Gold Rounds produced by a private mint here in the U.S..
Gold Bullion comes in a variety of shapes and sizes. Let's go over each type.
Gold Coins
A coin is defined as a typically round, flat piece of metal used as money. More specifically, in the Precious Metals industry, a coin is annotated by a monetary value backed by an official Government. Most coins are minted by the country itself, though some countries actually contract private or government mints abroad to create their bullion.

Gold Coins are sought after because of their collectability. Moreover, government minted coins are extremely hard to counterfeit are usually of extreme quality and craftsmanship and can become rare or have a low mintage. See 'Slabbed Gold or Graded Gold' below for more information.
Gold Bars
Gold Bar is an extremely economical way to produce Gold Bullion, thusly the consumer usually pays a lower than average 'cost over spot price' per ounce or kilogram when buying it in this form. It also has an added appeal due to their infamy in Hollywood film.
Gold Rounds
A Gold Round is essentially a Gold Coin except it does not have a monetary value backed by any official Government on it. These are usually minted by private mints domestically here in the U.S., some of which follow designs from old Coins of the past such as the famous Buffalo and Indian Head Nickel or Incuse Indian coins. These do not have much in the way of collectability but they are still Gold and good in our book!
Gold Nuggets
Not to be mistaken for the Perth Mints "Gold Nugget" series of Coin, Gold nuggets are just Gold Nuggets found in rivers, lakes or Gold mines. These are not usually purchased as an investment, instead these are more of a novelty.

Gold Nuggets do not have a high purity, is not assayed and does not have on it the weight and purity on it, so gauging its worth is difficult.
Gold Fractionals
Precious Metal Fractional pieces are less than 1 troy ounce in physical weight. Some Gold Fractional pieces like the 100 gram Valcambi CombiBar weigh over 1 troy ounce but can be physically broken down into 1 gram pieces. Gold Fractional pieces come in an incredible amount of variations and encompass most bullion types such as coins, rounds and bars.

For example, you can get 1 gram, 2 gram, 2.5 gram, 5 gram, 10 gram, 20 gram, 25 gram, 1/10th oz, 1/4th oz and 1/2 oz Gold Coins, Bars and Rounds.
Poured Gold
Poured Gold usually comes in larger bar form such as 50 gram, 100 gram, 1 kilogram or higher sizes but some Art Pieces such as crosses are also available.

Poured Bullion usually has imperfections (not in purity but form) which make bullion pieces unique. With the added character, it truly makes a piece to be admired and poured bullion is a personal favorite of mine.
Slabbed Gold or Graded Gold
Certain companies grade or "slab" coins such as the NGC. A slabbed coin is placed in an official plastic air tight holder and is labeled with it's grade after careful inspection. Grade is based on specimen quality, rarity, mintage and a few other factors. These coins can fetch massive over market spot premiums.

Many investors prefer to invest in numismatic value over just weight and purity but this adds a large learning curve and can be an expensive endeavor.
Purity
Gold purity ranges from .900 to .9999+, which means the product is no less than 90% or higher than 99.99%. The purity ranges depending on the type of Gold product you buy. For example, if you buy a Gold Bar, the purity is always atleast 99.9% pure or higher. Some (but not all) Gold Coins, such as the American Gold Eagle come with a purity of 91.67% which is due to a purposely introduced alloy into the metal for durability. This is because these coins are money and meant to be circulated. In it's most pure form, Gold is very susceptible to scratching, denting and bending as it is very malleable.

Some folks get a little confused in this regard but these alloys are considered investment grade as well as considered "fine Gold." Anything under this (commonly found in Jewelry) is not considered investment Gold. This is touched upon in more depth in our South African Gold Krugerrand blog.
One of our Gold and Platinum monthly subscription crates. Check out our Precious Metals subscription crates here.
Thanks for reading! If you have any questions at all go to the contact page and shoot us an e-mail. We'd be happy to elaborate on any of this information further or if you have questions regarding something we did not cover. Don't forget to hit the like button down below. This is an indicator on whether or not folks read these articles and find them helpful.
Related Posts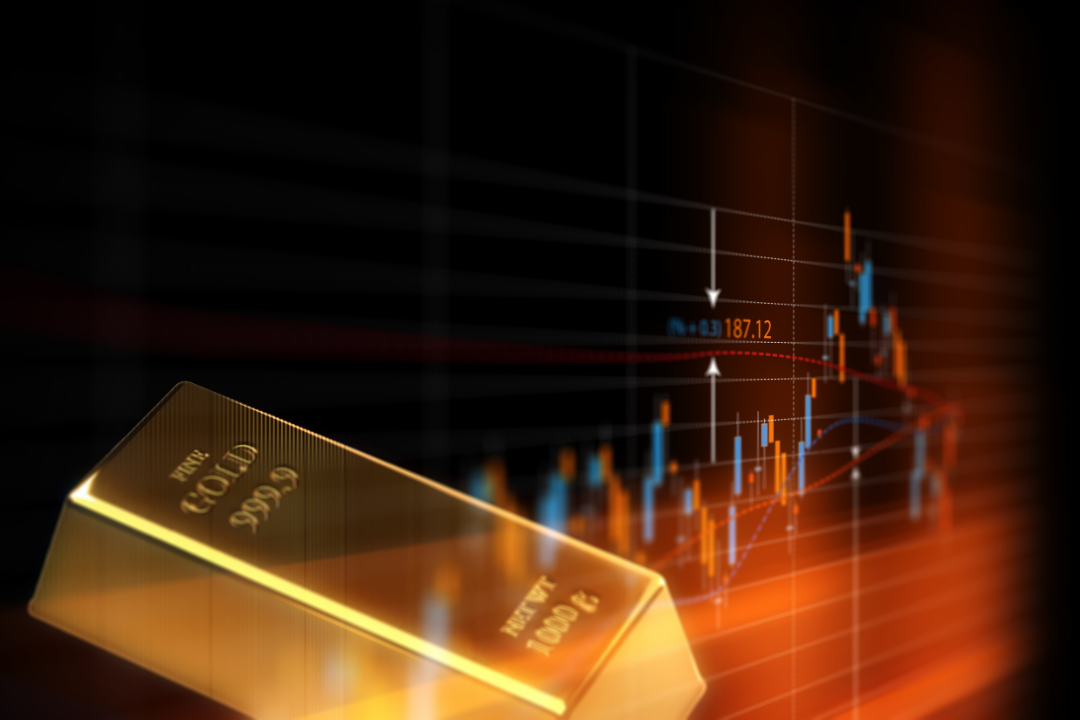 Sep 14, 2023 Tyler Robinson
5 comments
Jerome BrownellFeb 13, 2023

Got my first 1 Oz gold Buffalo last week. Love it

David BaumgartnerFeb 13, 2023

I appreciate the many sizes of gold bars and even in Gold billion coins such as the many sizes offered by the Canadian Government.

Jerome BrownellFeb 13, 2023

Awesome info. Thank you

Andrew J McGillivrayFeb 13, 2023

I like the government minted coins because you know what you are getting