James Cook - May 16th, 2022
Investing in Gold Bullion: 5 Tips for How To Get Started
Did you know that last year over 180 tons of gold were produced? And that's just from domestic production in the U.S.!

Why? Because global demand required it. Central banks increased their gold holdings; industries continued to require gold for manufacturing, and investors kept purchasing physical gold.

So it makes sense that you would want to invest in gold. But where do you start?

You don't need years of investment experience to buy gold, and you don't need to spend thousands of dollars at once. Investing in gold bullion is easy if you know what you're doing.

Before you make your first gold bullion purchase, here are a few tips to get you started.
1. Understand What Gold Bullion Is
When most people think of gold bullion, they picture large, heavy gold bars. Sometimes the words are even used interchangeably.

However, gold bullion is any type of gold that has been certified for its purity and weight. That means it could be in the form of gold bars, but gold bullion could also be gold coins.

Make sure you know what you're getting. Only buy bullion that mentions the weight, purity, and name of the mint.

For investment purposes, opt for 99.99% purity. It's the highest possible purity. 100% pure gold would be too soft, so bullion is mixed with trace amounts of another metal to maintain its form.
A pile of American Gold Eagle coins from the U.S. Mint.
2. Discern Why You Want to Invest in Gold
No investment is without risk. However, investing in gold has several key benefits that other investments may not have.

Buying gold can result in:

• Diversifying your portfolio
• A defensive investment against global crises and uncertainty
• Having an inflation hedge

The key to diversification is to find investments that are not closely intertwined with each other. Gold is not correlated to stocks, and in some cases has outperformed them.

In times of crisis or geopolitical uncertainty, investors often fall back on safe investments. Gold is considered one of these safe investments.

Finally, gold has thousands of years of history as an inflation hedge. Gold has many practical uses that will ensure it will always have value.

Its beauty makes it a key part of jewelry. Its non-reactive nature means it won't rust or corrode, and it's great at conducting electricity, making it essential for manufacturing electronics. This also makes gold a vital component in the aerospace industry.

At the very least, buying gold will help you diversify, and that's key to any good investment strategy.
3. Determine Which Form Is Right for You
A heavy gold bar can be an impressive sight to behold, but it may not be practical for everyone. A heavier bar is going to be costlier, and harder to transport and sell.

Fortunately, there are smaller gold bars available, such as Pamp Suisse gold bars. These bars can be as small as one gram.

Gold rounds are also a popular form of gold. Rounds are gold coins. However, they are minted by private mints instead of government mints and do not serve as legal tender.

Rounds often have an added aesthetic value that many investors and collectors enjoy. The Scottsdale Mint Tombstone rounds have a hammered appearance, giving them a unique textured look, unlike other bullion.
Fractional gold pieces weighing 1 gram each.
4. Figure Out How to Store It
An issue that many face when buying gold is figuring out how and where to store it. There are two main options: storing your gold at home, or somewhere off-site.

Home gold storage is the most affordable and readily accessible option. If you already have a safe, this option is essentially free. If not, investing in a safe is a top priority.

However, many gold buyers are uncomfortable with keeping their precious metals at home. New investors may not initially have this problem, but it becomes more of an issue as their physical investment grows.

One offsite storage option is to store your gold at a bank. This could be done via a safety deposit box or a bank vault. Either option will provide the security of a bank, but will also limit the days and hours you can access your investments.

A safety deposit box has limited space but is an affordable option. A bank vault is going to be costlier, but the available storage will be much higher. However, your precious metals will be stored in a vault with other customers' goods.

Finally, there are bullion depositories. These are private firms that specialize in storing precious metals and provide the highest possible security.

Unlike banks, they have features designed for precious metal investors, such as insurance, IRA services, and the options to store your investments overseas. For serious investors, bullion depositories are worth looking into.
5. Find a Reputable Seller
Above all else, find yourself a reputable seller.

A reputable seller should be transparent with their pricing. One way of doing this is by educating buyers on the market price, or the price of a specific commodity. For precious metals like gold, the market price is listed per ounce.

We've made this easy to understand. Head over to our market price page and you can see the gold price per ounce for yourself.

Finally, a reputable seller should make it easy for you to invest. We have a number of gold and precious metal investor crates available at different price tiers. However, if you're still hesitant, our gold starter pack is a one-time purchase that allows you to sample our investment crates without committing to a recurring billing plan.
Investor Crate Makes Investing in Gold Bullion Automatic
Investing in gold bullion doesn't have to be hard. We've made it easy with our monthly gold crates. Divide up the cost of purchasing gold by subscribing to one of our monthly gold crates and take advantage of dollar-cost averaging.

If you want to diversify even further, consider one of our combo crates. These allow you to receive a mix of gold and silver bullion each month, depending on your selection.

Either way, we're ready to help you get started with your gold investing.
This is in no way to be considered investment advice. Past performance is no guarantee of future results. Asset allocation and diversification do not ensure a profit or guarantee against a loss. Keep in mind that any form of investing involves risk and you should always consult with your financial advisor before making any financial decisions. Investor Crate, LLC., it's subsidiaries and staff will never advise you on any asset as our aim is to provide a fun and affordable service should you decide to purchase Precious Metals.

Keep in mind that investing involves risk. The value of your investment will fluctuate over time, and you may gain or lose money.
Related Posts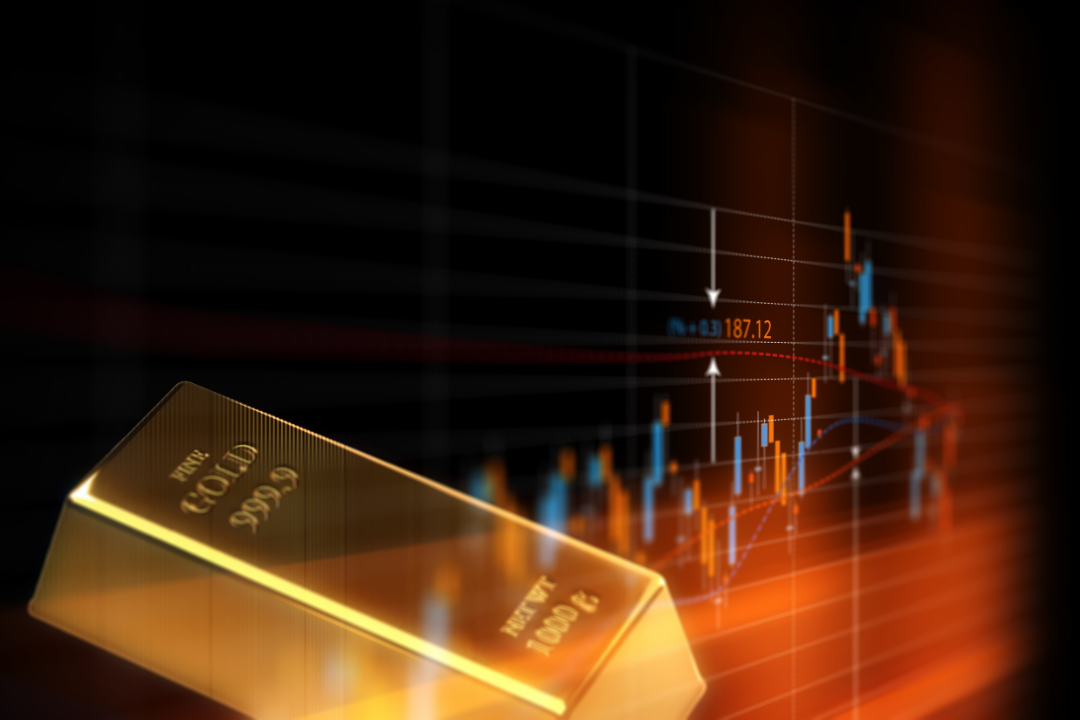 Sep 14, 2023 Tyler Robinson