Tyler Robinson - October 3rd, 2022
Britannia Coins – Gold, Silver and Platinum
The Royal Mint is the official state mint of the United Kingdom and was established in London in 886 AD. The mint is wholly owned by Her Majesty's Treasury and holds the exclusive contract to supply all the nations coinage, bullion and commemorative coins and medals. The mint also produces planchets and national currencies to over 60 different countries worldwide. In 1966 the headquarters of the Royal Mint was moved to the small Welsh town of Ilantrisant where their current flagship sovereign bullion coin the 'British Britannia' is minted in Gold, Silver and Platinum.

We at Investor Crate are a certified Royal Mint distributor and we carry many of their products including the Britannia series of bullion in our subscription crates. This is a comprehensive overview of these magnificent coins.

Editors note: In between the time this article was written and posted, her majesty Queen Elizabeth II had passed away. Her portrait will be replaced on coins worldwide, including the Britannia series of coin, by King Charles III. May she rest in peace.
Design and Iterations
The Britannia series coin follows a theme across the series in that it depicts on the obverse (heads), as all British coins and territorial coins do, the likeliness of Her Majesty Queen Elizabeth II. The difference between the coin may be the age of the effigy used. For reference, the 1987-1997 Britannia Coins displayed the 1985 Raphael Maklouf Portrait of Queen Elizabeth II, the 1998-2014 Britannia Coins displayed the 1998 Ian Rank-Broadley FRBS portrait and 2015-present displays the latest portrait of the Queen by Jody Clark.

The obverse of the Britannia Coin displays the monetary value in British pounds and the words ELIZABETH II DG REGINA FD or some configuration of this. DG REG FD are an abbreviation of the Latin words and phrase, "Dei Gratia Regina Fidei Defensor," which means 'By the Grace of God, Queen, Defender of the Faith'. The obverse background and borders can also vary depending on the Royal Mints design, theme and security features. For example in 2018, the Britannia coins featured an "oriental border" celebrating Britain's historic relationship with Asia.

The reverse (tails) side of the Britannia series of coin features the legendary figure of Britannia which encompassed the personification of a Goddess in the 2nd century AD, however the Goddess title was removed after the Roman withdrawal though the term and embodiment of Britannia remained in use in Britain and abroad. Later a revival of the term came during the Renaissance period of the British Empire during the reign of Queen Elizabeth I with an emphasis on naval power in her embodiment. Today, Britannia is the national personification of Britain and murals and statues of her can be seen throughout Britain and in British territories.

The reverse side of the Britannia series of coin displays a portrait of Britannia, a helmeted female warrior draped in traditional Roman robes, first designed by Philip Nathan in 1987. Britannia's helmet is a Corinthian helmet that originated in ancient Greece and was later used by the Roman army. Britannia is facing to her right with her right hand extended clutching a trident. In her left hand can be seen holding an olive branch as it rests on a shield which bears the Union Jack Flag. In some circulatory coins dating as far back as 131 AD and as late as 1952, she can be seen seated with a single pronged spear instead of a trident.

The reverse also includes varying weights, mintage date, purity, metal content and the word "BRITANNIA." The dates depend on type of coin but range from 1987 to present year, the metal content ranges from Gold, Silver and Platinum and the fineness ranges from .958 - .999 depending on coin and year. Similarly to the obverse, the border and background varies with different themes, styles and some include latent imagery, tincture lines and micro text. A common piece of micro text that can be found is the Latin phrase "DECUS ET TUTAMEN," which means 'an ornament and a safeguard'. The edges of the coins are reeded with a small number of exceptions such as the 2014 "Year of the Horse Privy Mark," which featured smooth edges and several horses stamped in the edges of the coin, of which only 10,000 coins versions of these were minted.

Editors note: The original 1997 Silver variant of the Britannia Coin was also created by Philip Nathan but displayed Britannia standing in a traditional Roman chariot being drawn by two horses moving across a body of water. Britannia clutches the trident instead with her left hand and the reigns of her chariot with her right hand. No shield is displayed. Philip Nathan created several other variants for the Royal Mint Silver Britannia coin program some of which feature a lion which are rare today.
Obverse (heads) side of a 1 oz Gold British Britannia coin listed on our Fire Sale page for purchase.
Britannia Coin Purities and Changes
Pure Gold and Silver is malleable and with this unique chemical property are susceptible to damage from everyday handling. Therefore, it is common practice to mix these metals with other metals to create a more durable alloy to protect a coin and sustain a long life in circulation. However, as Precious Metals continue to rise in price, far exceeding government backed "face values" and bullion coins being used more as a long-term investment to be held in private storage, mints and refineries now produce pure variants of their Gold and Silver Coins. Here is a short list of purities for the Britannia series of coin and when they were implemented.
Gold Britannia Coin 1987-2012:

.917% gold (22 karat)

Gold 2013-present:

.9999 (24 karat)

Silver 1997-2012:

.958 silver

Silver 2013-present:

.999 silver

Platinum 2017-present:

.9995
Gold Britannia Coin
The first sovereign Gold Britannia Coin was minted in 1987 and the 1 troy ounce variant has a monetary value of 100 pounds. The coin is also available in 1/10th oz, 1/4th oz and ½ oz and have a face value of 10, 25 and 50 pounds respectively. Some rare 5-ounce versions are also periodically created by the Royal Mint.
2022 1/2 oz variant of the Britannia. Photo credit: Investor Crate Facility WEST.
Silver Britannia Coin
The first Silver variant of the Britannia coin was minted in 1997 and was available in 1 troy ounce size with a face value of 2 pounds. Special editions, proof and mass BU mintage runs of a magnitude of denominations have been offered which include 1/10th oz, 1/4th oz, ½ oz, 1 oz, 5 oz, 20 oz, 25 oz, and 1-kilogram. In recent years, the Royal Mint UK has also offered 6-coin proof sets, which despite having a high premium are extremely sought after by collectors.
Platinum Britannia
The first Platinum version of the Britannia was minted in 2017 as a Britannia Quarter Ounce. After wild success in sales and a higher-than-expected demand, by 2019 full 1-ounce and 1/10th ounce variants of the Platinum Coin were being produced by the mint and are still being made today.
Gold and Silver Britannia Bars
In recent years, the Royal Mint has begun producing Gold and Silver Bars that have a side profile of Britannia on the front of the bars. The Gold Bars are available in 1-gram, 5-gram and 1 oz sizes are made up of .999% pure 24-karat Gold. The Silver versions are available in 10 ounce and 100 oz weights and are made up of .999% fine Silver.

Raw 1 oz Silver Britannia Coin picture prior to editing. Photo Credit: Investor Crate Facility WEST.
How can I purchase Gold and Silver Britannia coins?
Royal Mint products can be purchased directly from the official Royal Mint website. You can also purchase Royal Mint products at variety of U.S. based bullion retailers, this includes our Fire Sale page. Additionally, a fun way to collect various foreign government bullion coins including coins like the Britannia, you could always sign up for a monthly precious metal's subscription crate. This is one of the most cost-effective ways because we buy bulk wholesale orders of these coins and distribute them across our large customer base. Check out the various Gold and Silver Crates here.
This is in no way to be considered investment advice. Past performance is no guarantee of future results. Asset allocation and diversification do not ensure a profit or guarantee against a loss. Keep in mind that any form of investing involves risk and you should always consult with your financial advisor before making any financial decisions. Investor Crate, LLC., it's subsidiaries and staff will never advise you on any asset as our aim is to provide a fun and affordable service should you decide to purchase Precious Metals.

Keep in mind that investing involves risk. The value of your investment will fluctuate over time, and you may gain or lose money.
Related Posts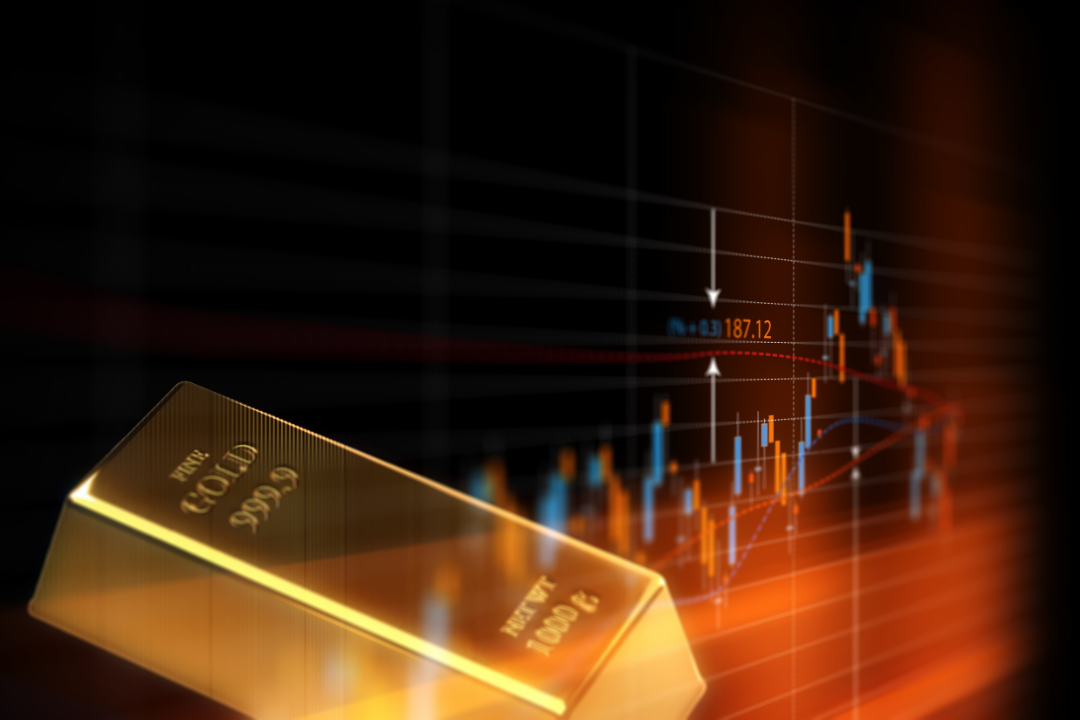 Sep 14, 2023 Tyler Robinson