Tyler Robinson - April, 6th 2023
Johnson Matthey: Gold & Silver Assayer and Refiner
On a huge volume of gold, silver and platinum bars and rounds you'll see the famous initials of JM with the cross hammers of the Johnson Matthey hallmark. Now entering the vintage realm of bullion, if you've stacked gold and silver for any amount of time you probably own or have seen Johnson Matthey pieces before.

In a way, they've contributed so much to the industry by standardizing the size of a 1 troy ounce round, 1 troy ounce bar as well as their 10 oz, kilo and 100-ounce bars. It could be argued that the design and layout of the minted fractional gold bars as well. Unfortunately, you can't get a hot off the press brand new piece of JM bullion because they closed their refining and metals division in 2014. But there is two silver linings to this, one is that they produced tons (literally) of bullion that is still readily available and in circulation today. The second silver lining is that Asahi, a Japanese holding company purchased their Salt Lake City refining plant and they commission the same tooling JM used. This means you can still get those iconic 100 oz and kilogram shapes.
Early Days of Johnson Matthey
Johnson Matthey is a publicly traded (LSE: JMAT – FTSE 100) multinational chemical company that's root trace to a gentleman by the name of Percival Norton Johnson who started an assaying and refining company based in the United Kingdom circa 1817. In particular, he'd refine palladium rich gold that was being imported from Brazil. The original name of the business has been lost to history but in 1851 a fellow by the name of George Matthey joined the business and the name was changed to Johnson & Matthey.

The company expanded from its assaying and refining roots into supplying and manufacturing jewelry, silverware, cutlery, silver solder and flux. By the 1960's Johnson Matthey had expanded into the banking industry. The board members took a seat at the London Gold Fixing, which is today's equivalent of the London Bullion Metals Association. JMB or Johnson Matthey Banking quickly grew to the same ranks as players such as the Rothchild family and participated as market makers.
Image showcases a two 1oz gold and silver Johnson Matthey bars
Closure of JM Precious Metals Refining Division
In the 21 st century, Johnson Matthey had begun to acquire businesses specializing in chemical catalysts and catalytic cracking additives for petroleum refining. After a felony violation resulting in a $2.25 million dollar fine from the U.S. EPA involving their Salt Lake refining facility, the company was forced or decided to go green to avoid persecution by governments. Since this time, the company has organized itself into four main industries which are Clean Air, Hydrogen Technologies, Catalyst Technologies and PGMS.

In 2015, Johnson Matthey sold its gold and silver refining facilities in Canada and Salt Lake City, Utah to Asahi holdings, who also purchased Republic Metals Corp facility in Florida. Since then, it appears Johnson Matthey only deals in recycled and reusing PGMS which are Platinum, Palladium, Ruthenium, Rhodium, Iridium and Osmium.
Types of JM Bullion pieces
Due to the fact they were in business for so long making bullion, not all, especially the older antique bars and rounds, will be mentioned. The following are more modern pieces that are still in mass circulation.
Johnson Matthey Gold Products
1 gram Gold Bar

2.5 gram Gold Bar
5 gram Gold Bar
10 gram Gold Bar
20 gram Gold Bar
1 oz Gold Bar
5 oz Gold Bar (Minted and Poured)
10 oz Gold Bar (Minted and Poured)

Kilo Gold Bar (Poured)
Johnson Matthey Silver Products
1 oz Silver Bar
1 oz Silver "Freedom Rounds" – These included various types such as "Freedom of Religion," "Freedom from Slavery," and "Freedom of Assembly."
1 oz Silver "Other Rounds" – These included things like the Wilmington Trust round, Big Sky Montana commemorative rounds, et cetera
5 oz Silver Bar (Both minted and more rarely poured)
10 oz Silver Bar (Both minted and more rarely poured)
Kilogram Silver Bar
50 oz Silver Bar (Poured)
100 oz Silver Bar (Poured)
Johnson Matthey Platinum Products
1 gram Platinum Bar
5 gram Platinum Bar

1 oz Platinum Bar

1 oz Platinum Dragon Round (Also came in 1/10, ¼ and 1/2 oz sizes which are exceptionally rare)

5 oz Platinum Bar

10 oz Platinum Bar
Curious to know, do you have any Johnson Matthey pieces in your stash? If not, which piece is your absolute favorite? Let us know in the comments below and as always, thank you for taking the time to read our article!
This is in no way to be considered investment advice. Past performance is no guarantee of future results. Asset allocation and diversification do not ensure a profit or guarantee against a loss. Keep in mind that any form of investing involves risk and you should always consult with your financial advisor before making any financial decisions. Investor Crate, LLC., it's subsidiaries and staff will never advise you on any asset as our aim is to provide a fun and affordable service should you decide to purchase Precious Metals.

Keep in mind that investing involves risk. The value of your investment will fluctuate over time, and you may gain or lose money.
Related Posts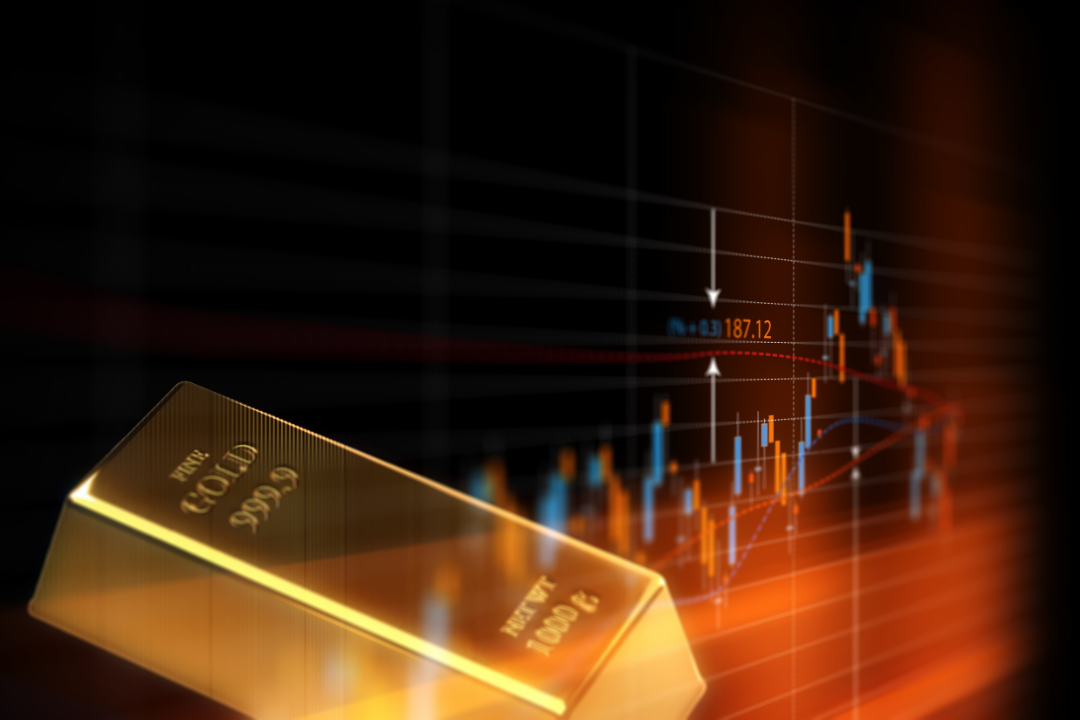 Sep 14, 2023 Tyler Robinson