James Cook - February 9th, 2022
Why You Absolutely Need to Start Investing in Gold Bullion Coins
Are you looking for ways to expand your horizons and make some worthwhile investments? Do you want to find assets that have a lower risk than the other options out there? If so, then you need to learn all that you can about investing in gold bullion coins.

Doing so can benefit you in several ways. It can give you a physical asset to hold in your hands, lower the risk of investing, and help protect you from stock market trends.

See below for an in-depth guide on what gold bullion is, why it's important, and the benefits it can offer you when you invest in it.
1. It's a Physical Asset
Seriously... is there anything cooler than holding real gold in your hands? How rich would you feel if you had a hand full of gold bullion coins in your possession?

This is easily the most intriguing and unique aspect of investing in gold coins. Doing so will give you a tangible asset that you can see with your own eyes. That isn't a luxury that you'll get with most investments in this ever-growing digital world!

Even better, getting your hands on valuable gold bullion coins has never been easier. You can use Investor Crate to get a monthly delivery of your preferred precious metal.

Here's how it works: all you have to do is pick the type of crate that you want to receive. We offer gold, silver, and platinum; you can receive these precious metals in three different bullion types: coins, bars, and rounds.

You get to choose the type of bullion you wish to invest in, as well as the pricing tier that fits within your investing budget. This subscription has no obligation whatsoever. There are no contracts, zero cancellation fees, and you can make any changes to your monthly loot at any time.
Gold Coin from The Royal Mint UK in original mint packaging. Photo Credit: Investor Crate Facility WEST.
2. It Has a Proven Track Record
One of the trendiest forms of investment right now is cryptocurrency. You're starting to see it in commercials backed by popular celebrities.

However, as the most pivotal investors in history will tell you, it's always wise to invest in assets that have a proven track record.

When you look at the brief history of cryptocurrency at large, it isn't very promising. Back when cryptocurrency had its "big boom" in 2017-18, there were already 2,000 forms of cryptocurrency that had failed. Does that sound like something you want to risk your hard-earned money on?

Meanwhile, precious metals have a proven track record that spans several centuries. Gold is the oldest form of currency out there. That means it has the power to hold its worth through a severe market crash as well.

When you invest in physical gold bullion, you're ensuring a valuable asset for years to come. It can stay safely in your possession until you feel ready—if ever—to resell it for a profit.

While the short-term market for gold is somewhat volatile, it's sure to span the test of time, just like it has for thousands of years!
3. It Diversifies Your Portfolio
If you've ever listened to or read the advice of an investment expert, you've likely heard them all say that you need to "diversify your portfolio".

Portfolio diversification is when investors strategically vary their investments around different sectors to give their portfolios more protection. This ensures that they don't receive too much of a setback from any one asset they have.

For example, if an investor's stock in the technology sector isn't doing well, they're protected because 80 to 90-percent of their portfolio is in other sectors.

However, portfolio diversification isn't just about spanning across different sectors. It's also about investing in tangible and intangible (can't be physically touched) assets.

Gold bullion coins, bars, and rounds give you more diversification. Even if your other investments take a toll when the market goes down, your physical gold, silver, or platinum will stay the course. This will give you more peace of mind in your financial future.
A Gold Austrian Philharmonic. Picture taken during a photoshoot here at Investor Crate.
4. Consistent Investments
What if you could increase your investments over time without having to put an exhaustive amount of effort into them? What if you could invest in gold the same way you automatically pay your Netflix bill each month?

With Investor Crate, that's possible! You get to pick the price tier and the precious metal you wish to invest in, then we'll make sure it gets sent to you safely.

Every month is the same from our side. We bill you on the 1st and ship out on the 15th of the month.
5. Less Risk Involved
Say no more, right? If there's one thing that you can't get enough of as an investor, it's security. While there is never a sure-fire thing in the market, gold is as reliable as they come.

Precious metals typically have lower volatility over the long term. If you're investing in gold bullion coins, then you have the long haul in mind anyways!

All you have to do is invest in gold bullion, then find a safe place to store it. If you're ever in need of more money, you can sell the precious metal at a higher price in the future.
Invest in Gold Bullion Coins Today
Now that you have seen an in-depth guide on why you need to start investing in gold bullion coins, be sure to use this information to your advantage.

Take the time to read this blog article for more information on the best precious metal to invest in today. To get started, use our site to select your precious metal and pricing tier!
This is in no way to be considered investment advice. Past performance is no guarantee of future results. Asset allocation and diversification do not ensure a profit or guarantee against a loss. Keep in mind that any form of investing involves risk and you should always consult with your financial advisor before making any financial decisions. Investor Crate, LLC., it's subsidiaries and staff will never advise you on any asset as our aim is to provide a fun and affordable service should you decide to purchase Precious Metals.

Keep in mind that investing involves risk. The value of your investment will fluctuate over time, and you may gain or lose money.
Related Posts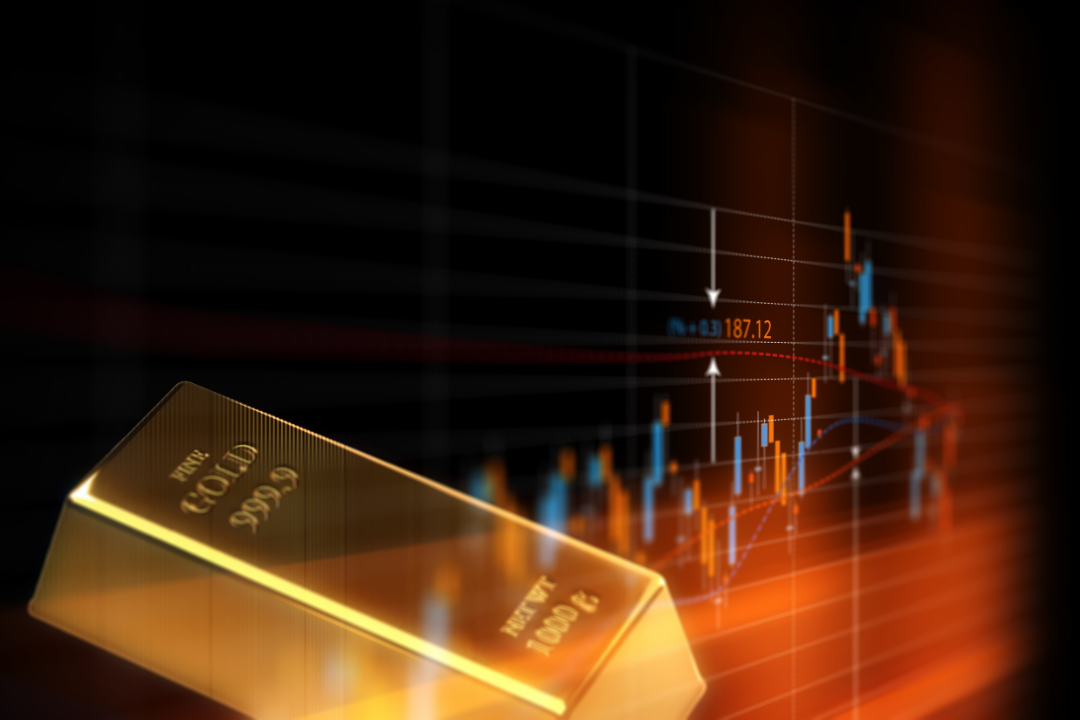 Sep 14, 2023 Tyler Robinson
62 comments
João CJun 30, 2023

Gold bullion coins seem the right way to go!

Pedro LJun 30, 2023

Gold bullion coins aren't cheap but they look great!

Pedro LJun 30, 2023

Gold bullion coins look amazing!

Randy JonesApr 22, 2023

Okay you talked me into it. Gold bullion coins next up on the bucket list.