James Cook - January 22nd, 2022
What's the Best Way to Buy Gold Today?
Since ancient times, gold has been valued for its beauty, its malleability, and of course, its value. Today, however, the concept of buying gold can be a bit more complicated since gold can come in more forms than only physical. So, what should you opt for when it comes to the best way to buy gold?

This article will help to guide you on the many different options of buying gold, whether it be physical bullion or gold stocks. By knowing more about your options for gold investing, you can make better investment decisions in the future.

To start off our discussion, let's take a closer look at one of the most common and traditional methods of investing in gold: buying physical gold.
The Best Way to Buy Gold in Physical Form
When it comes to buying gold in its physical form, you have a couple of options to choose from: gold bullion coins and gold bars. Gold bullion refers to gold that is at least 99.5% and up to 99.9% pure. Gold in this form often comes in the shape of bars and is usually held in reserves and banks to hedge against inflation.

However, anyone can own gold bars if they have the money for them. Gold bars (as well as any gold bullion) are a hedge against inflation because of the way their price is often resistant to change. This renders gold as a "safe-haven investment" or an investment that people often flock to during times of economic uncertainty.

If the economy seems unstable and other commodities on the stock market are volatile, more likely than not, gold will remain as stable as ever. This is especially true with physical gold rather than gold held in funds or certificates. However, you may be wondering how you can get your hands on gold bars in the first place.

You first need to find a reputable bullion dealer. When you buy gold online, it is important to find the very best places to buy gold since you could easily get scammed. You can find the best bullion dealers by doing a bit of research.

For example, reviews are very important to look for when choosing a bullion dealer. If you find a dealer with poor reviews, you should know not to buy from that dealer. On the other hand, if you find a dealer with consistently great reviews, you can feel safe buying from that dealer.
5-gram Gold Bar from PAMP Suisse. Approximate spot value of $293.50 as of 22JAN2022 with a retail value of about $303.49. Photo credit: Investor Crate facility WEST.
Buying Gold Bullion Coins
If you're wondering how to invest in gold, you're likely a new investor, and new investors may not be interested in buying gold bars because of how expensive they can be. However, just because you can't invest in gold bars doesn't mean that you can't invest in gold at all.

Gold bullion coins are the next best thing. Gold bullion coins are pure gold, much like gold bars. However, they are much smaller and weigh less, making them more accessible to buy for those who don't have a lot of money to start investing with.

Gold coins can often be bought from the same places where gold bars are sold. Gold coins are similarly easy to store as gold bars. You can stack them or otherwise organize them in a safe place. It is important to remember that objects of pure gold are very soft and are easily damaged, so it is essential that they be stored in a safe location.

If you don't feel comfortable storing your gold at home, even in a safe, you can choose to keep your gold in a bank. The bank has no ownership over the gold you store there, so even if the bank goes bankrupt, you should have no problem getting your gold back.

Another benefit of gold coins is that they are more liquid than gold bars. If you need money fast, you will more easily get your money out of a gold coin than a gold bar.

But what if physical gold doesn't appeal to you? What are the other ways you can buy gold? The next most popular option involves ETFs, also known as exchange-traded funds.
Buying Gold With ETFs
Investing in gold with ETFs is a bit different from owning gold in its physical form. For example, when you invest in gold ETFs, you may not be investing in gold itself but rather gold certificates, depending on what kind of ETF you choose. The benefit of investing in gold ETFs is that they are easier to invest in compared to physical gold.

You can also choose to spend your money on mutual funds which invest in mining companies. This can open up your portfolio not only to gold but to other precious metals as well, such as platinum or silver. Another advantage of investing in gold with ETFs is that your investments can be bought and sold much more easily compared to pieces of physical gold.

There are a few downsides when it comes to investing in gold ETFs, however. The main disadvantage is that gold ETFs do not have the same ability to hedge against inflation as physical gold does. This also makes gold ETFs more susceptible to price fluctuations even though the price of gold itself might not change that much.
How to Invest in Gold the Right Way
You can invest in physical gold, such as gold bullion coins and bars. You can also invest in non-physical gold, such as ETFs and mutual funds. With this information, you can more easily choose the best way to buy gold for yourself.

To get started buying gold or precious metals for yourself, check out your options at Investor Crate. And don't hesitate to contact us here with any questions you have.
1/2 oz Gold Bar from Argor-Heraeus with an approximate spot value of $922.20 and retail value of about $937.19 as of 22JAN2022. Photo Credit: Investor Crate facility WEST.
Related Posts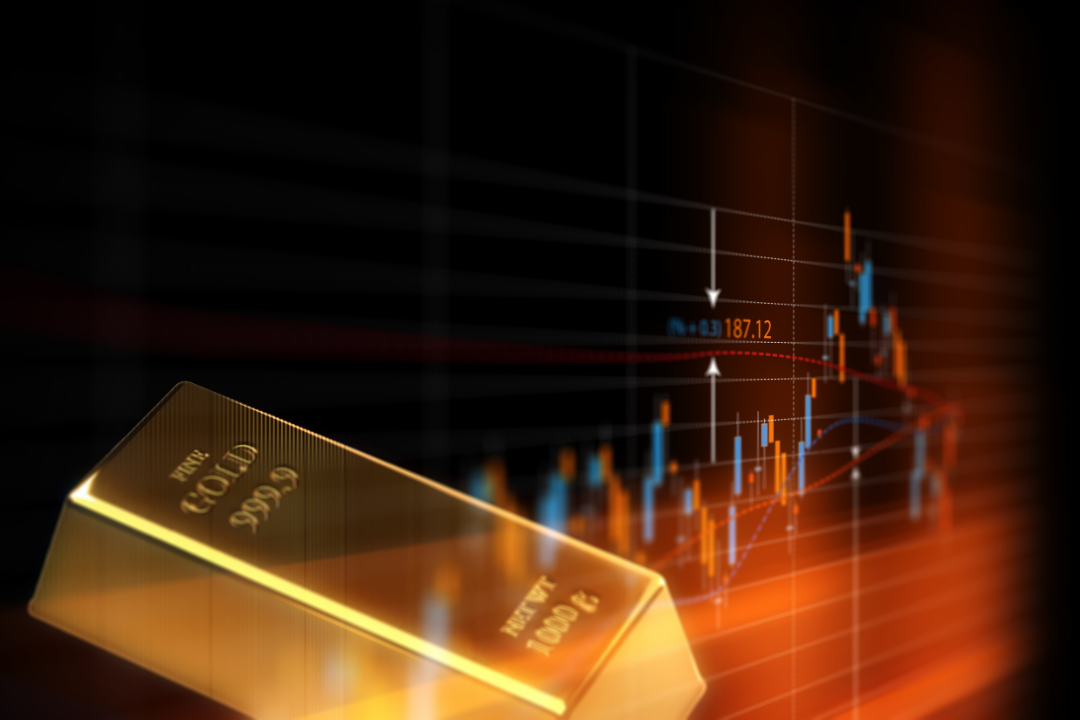 Sep 14, 2023 Tyler Robinson
68 comments
Randy JonesJun 30, 2023

More gold for my golden years.

João CJun 30, 2023

Physical gold is the way I would do it (if I had the money)!

Pedro LJun 30, 2023

Investing in gold with ETFs is not for me!

Stephanie MooreJun 30, 2023

A birthday present for my grandson – starting him off as a collector early!