Nick Hargrave - January 08, 2022
What Is Bullion? An Introductory Guide
Did you know that around 12% of all Americans own gold, and more than 14% own silver? If you've never invested in precious metals before, you might be wondering what the big deal is, or you may be wondering where you should get started. Above all, you are likely asking yourself, "What is bullion? exactly?"

When buying and selling precious metals, it's essential to understand what bullion is. Bullion can take the form of many different metals, but the most common kinds are gold and silver since these are also the metals that people most commonly invest in. Luckily, you've clicked on the right article to learn all about the details of investing and the different forms of bullion.

After all, bullion doesn't have to be a stack of gold bars sitting in your home, even though this is one of the most common images that come to mind. To start, let's take a look at what bullion is precisely.
What Is Bullion?
Bullion refers to a metal that is at least 99.5% pure and at most 99.9% pure. As mentioned before, bullion usually includes gold and silver but it can sometimes include more uncommon metals such as palladium and platinum. For the sake of convenience, we will focus mainly on gold bullion since it is the top choice of many investors.

Bullion can come in several different forms. The physical forms can include bars, coins, and rounds. The non-physical forms of bullion can include ETFs, also known as exchange-traded funds, as well as mutual funds and futures.

There is no right way to invest in bullion since each form has its own benefits and drawbacks. It all depends on what you're looking for as an investor. For example, if you're a newer investor, you might want to try bullion of cheaper metals such as silver or copper.

After all, cheaper metals don't have to be a bad investment only because they're cheap. They can be especially great investments if you don't have a lot of money to work with or if you have debts to pay off but still want to try your hand at investing. However, if the idea of investing in cheaper metals doesn't appeal to you, you can also try investing in a smaller amount of gold or other expensive bullion.

This can work if you decide to invest in bullion coins instead of bars. But is there really any big difference between bullion coins and bars?
A variety of Silver Bullion during a 2020 photoshoot at Investor Crate EAST facility.
The Difference Between Bullion Coins and Bars
When it comes to investing in precious metals, how much you spend all depends on how much you want to invest as well as how much you are able to set aside financially. Luckily, bullion coins and bars can give you a lot of freedom no matter your financial situation. Let's start off by discussing gold bullion bars since they are some of the most prestigious forms of gold investments.

One of the big benefits of gold bullion bars is that you can buy more gold per ounce at a lower price compared to other physical forms of bullion.

The premiums on gold bars are also lower in general than those of gold bullion coins. Why might this be? The premiums on gold coins tend to be higher because the production costs are higher. Coins need to be created in a certain way in order to show off their appearance, usually displaying icons such as a maple leaf or a face. This requires more precision from the machines that create these coins.

This is often not a problem when it comes to gold bars. Gold bars may be stamped, but these stamps are usually numbers rather than designs and do not matter so much when it comes to appearance. More than that, gold bars are always valued by their weight in gold while gold coins may vary in their value depending on if they have collectible value or not.

The downside of gold bars is that they are not very liquid compared to gold coins. If you need money in a hurry, you will have a much easier time exchanging a gold coin for money rather than a hefty gold bar.
Investing in Non-physical Bullion
Many people think of bullion as always being a physical commodity that you need to keep safe someplace in your house or in a bank. However, this is not always the case. You could also invest in bullion via ETFs or mutual funds.

While investing in gold this way is not the same as physically owning gold, it could still be a great investment opportunity. For example, when you invest in gold through an ETF, you might be investing in gold certificates rather than gold bullion itself. The big benefit to this is that gold in this form is very liquid.

You can sell your investment and get your money back fast and without any problems. It also is easier, in general, to invest in gold in this non-physical manner compared to seeking out a bullion dealer and buying physical bullion.

On the other hand, gold in this form will not act as a hedge against inflation as it would in physical form. Gold in ETFs or mutual funds may also fluctuate in price more than gold itself would.
Showcasing a 10 oz Silver St. Helena Bar. Photo Credit: Investor Crate Staff picture.
Everything You Need to Know About Investing in Bullion
You should no longer be asking yourself, "What is bullion?" Instead, you should know all about the basic facts of bullion and the different forms it can come in. By knowing all this, you can make better bullion investing decisions in the future.

Are you interested in investing in bullion? To learn more about our investor crate options, don't hesitate to contact us here.
This is in no way to be considered investment advice. Past performance is no guarantee of future results. Asset allocation and diversification do not ensure a profit or guarantee against a loss. Keep in mind that any form of investing involves risk and you should always consult with your financial advisor before making any financial decisions. Investor Crate, LLC., it's subsidiaries and staff will never advise you on any asset as our aim is to provide a fun and affordable service should you decide to purchase Precious Metals.

Keep in mind that investing involves risk. The value of your investment will fluctuate over time, and you may gain or lose money.
Related Posts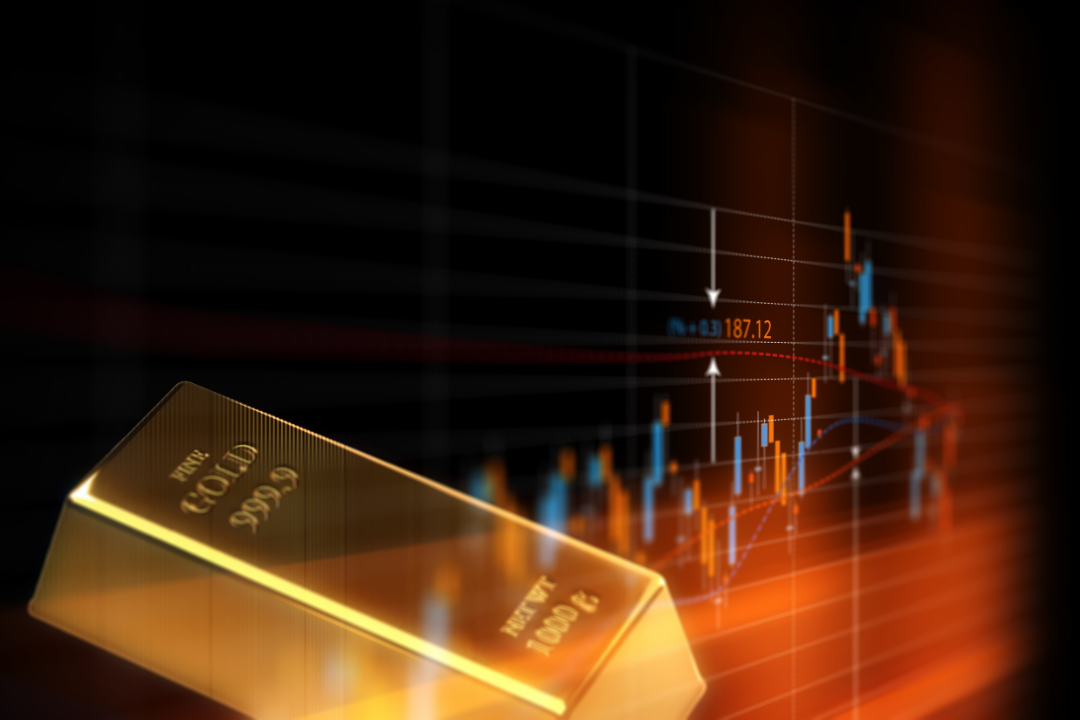 Sep 14, 2023 Tyler Robinson