Nick Hargrave - April, 19th 2023
Charles III – Coins & Coronation
Upon the unfortunate passing of her majesty Queen Elizabeth II on September 8 th , 2022, a magnitude of changes has and will continue to be made. These changes include military rank insignia and cyphers within the British, Australian, and Canadian militaries. Song lyrics, mottos, ceremonies, television broadcasts and portraits on dozens of countries' currencies. From Trinidad to Tobago, a few different variations of Queen Elizabeth II official portrait have been used on 33 different currencies around the world. In fact, her face appears on more money than any other figure in history.

Now the newly released portrait of King Charles III will show up on future mint runs of paper currency, circulatory coins and bullion coins such as the iconic Royal Mint Britannia coins.
When did the Charles III Effigy appear on coins and money?
An early run by the Royal Mint of 50 pence and some bullion coins dated 2022 were minted and as of 2023 the changes are scheduled but have not yet appeared on other coins such as the Canadian Maple Leaf and Australian Kangaroo coins. While the other mints could be waiting for the coronation, we think it's more of a logistical and operations issue as these changes go beyond simply making or acquiring the mint dies.

The new 2023 Charles III Britannia gold and silver coins are absolutely stunning, and the Royal Mint really did a wonderful job on the new portrait. While admittedly it is weird packaging these coins up for our customers and seeing the Kings face instead of the Queens.
The commemorative £5 coin and 50 pence coin is seen at The Royal Mint (Getty Images)
When is King Charles III coronation?
The coronation of his majesty King Charles Philip Arthur George is set for Saturday, May 6 th , 2023, which is a celebration of sorts because he technically became king the moment his mother died. There will be about 2000 attendees, mostly high-ranking political figures, and other members of the royal family and yes, Prince Harry will attend, and rumor has it that Princess Meghan will not. Also, set to attend is President Biden and the first lady which is significant because this will be the first sitting American president to attend a coronation.
Image shows the Imperial State Crown, orb, and scepter, pictured on top of the late Queen's coffin
When will King Charles III appear on the Canadian Maple Leaf coins?
Canada is a constitutional monarchy and technically the head of state is always a British sovereign, in this case King Charles III. The Bank of Canada used a portrait of Queen Elizabeth II 17 years before she was the queen on the paper $20 as early as 1935. She was 8 years old in this portrait.

While Canada is not required to have the current British monarch on their money by law, it is tradition. With this said, the Bank of Canada and Royal Canadian Mint have made no official announcements that they will change the effigy over to Charles III, they have announced that they will produce a series of commemorative coins featuring the Queen. They also stated that they will work on determining the new design for future Canadian coins.
The Queen was still Princess Elizabeth when she first appeared on a banknote while her grandfather King George V, was monarch. Credit to https://www.smh.com.au/
When will Australia change to the Charles III portrait?
The Royal Australian Mint has announced they to will issue a series of commemorative coins using Queen Elizabeth II effigy and that a change over to the new Charles III portrait will eventually be made. They specifically note Australian legal tender circulating, collectable and investment coins will change according to their press release.
Rare Mint Error Charles III Coin
As many of you know, we are a precious metals subscription company that helps tens of thousands of customers collect coins and invest in gold and silver taking advantage of dollar cost averaging. With this, we ship out literal tons of gold and silver bullion products and coins. This month, we purchased a pallet of brand new, unopened, monster boxes from the Royal Mint. During our QC checks we found a 1 oz Silver Britannia with Charles III face on it, but it weighs 39 grams!

While this might seem insignificant, it is quite rare. In fact, we have never seen any product from the Royal Mint that has an error or defect, and 8 extra grams of Silver is quite an error. It technically weighs 1.25 troy ounces which raises an eyebrow because as far as we know there haven't been any 1.25 troy oz silver coins minted by the Royal Mint. Is this something that's in the works and a planchet made its way into the 1 oz pile? Let us know what you think in the comment section and let us know if we should get the coin graded.
This is in no way to be considered investment advice. Past performance is no guarantee of future results. Asset allocation and diversification do not ensure a profit or guarantee against a loss. Keep in mind that any form of investing involves risk and you should always consult with your financial advisor before making any financial decisions. Investor Crate, LLC., it's subsidiaries and staff will never advise you on any asset as our aim is to provide a fun and affordable service should you decide to purchase Precious Metals.

Keep in mind that investing involves risk. The value of your investment will fluctuate over time, and you may gain or lose money.
Related Posts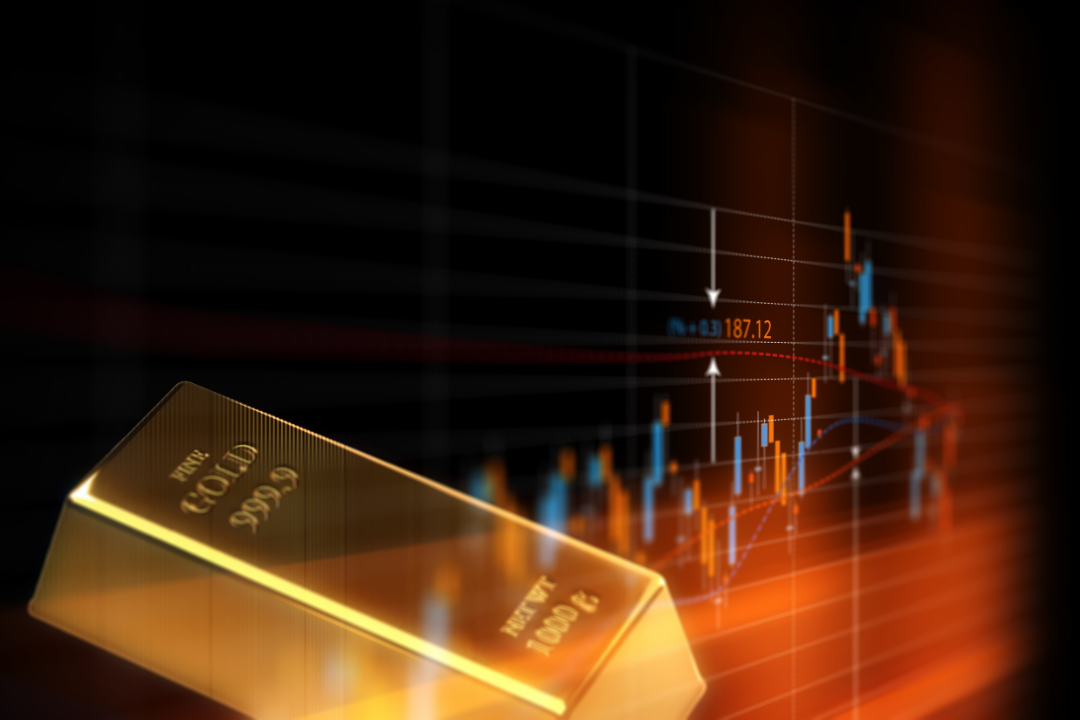 Sep 14, 2023 Tyler Robinson
62 comments
John PATRICK KENNEDYJun 30, 2023

I will not have anything to do with Charles III or royal family

JohnPATRICK KENNEDYJun 30, 2023

WOULDN'T HAVE ANYTHING TO DO WITH CHARLES 3RD.

BradBJun 30, 2023

There's only one King, and it's not this guy.

Paula S.Jun 30, 2023

I would love to have some of the British coins!