Makayla Pone - February, 10th 2023
5 Reasons to buy gold and silver in 2023
Recently we polled a subset of our clients that are "relatively new," to gold and silver investing. When asked the reasoning behind their decision to buy precious metals, five answers came up repeatedly, two of which we have always heard and three reasons that are relatively new for 2023. It's an interesting set of data.

Leave a comment below and let us know why you buy precious metals and if any of these reasons are your own.
1. Future Global Currency
In recent months, articles broke about the development of a new global currency by BRICS. While nothing has been confirmed, there is antidotal evidence that this is being considered, if not in development as you read this. This new currency by this trade federation is said to be backed by gold and silver, which would make sense. You'd need something tangible, revamping an old idea that worked to really shake up the world stage.

The timing could not be better for Russia and China to introduce something like this as the U.S. dollar is at it's weakest point ever and might be replaced as the global reserve currency and petrodollar. In addition to this, BRICS nations as well as western financial institutions have been buying up precious metals at a record pace. In addition to this, while largely regarded as fake and a hoax, Uganda, a Chinese ally, supposedly unearthed a massive gold discovery. Though this is yet to be confirmed.

Many folks believe that this currency will increase the value of precious metals and could possibly be exchanged for the new currency if need be. While the dollar continues to decrease in value at a historic pace the future of legal tender seems to be shaky at best and if not a future global currency then perhaps a new physical form of currency. This on the heels of the WEF talking about massive economic downturns and the potential for cyber attacks on the financial sector, which would be absolutely catastrophic, not to mention the very spicey global conflict unfolding before our eyes.
Silver coins we received from South Korea. Photo Credit: Investor Crate Facility WEST
2. Inflation and Gold
Another very popular answer was an historical anomaly that gold and silver is way undervalued compared to the historic levels of inflation. While gold was a top-performing asset for last year gold has continued to slump at a lower rate than inflation. There is many cases people have made as to why, some include the low interest rates of the last 5 years and an extremely strong dollar up until recently.

Whatever the reason may be, investors believe every ounce they buy now is at a discounted rate and that precious metals have a high potential for some serious catch up in 2023. This coupled with the fact that premiums tanked, and supply has caught up, makes it the perfect buying storm for clients.
3. Precious Metal use rising exponentially
Not only are countries and banks all around the world buying gold by the ton, but industry has shown no signs of slowing down. Uniquely, gold and silver (among other base and precious metals) are used across the board from the medical field, jewelry, automotive, aerospace, battery and electronics industries to name a few. Over 1.4 billion smart phones were made last year which amounts to 4.3 million ounces of silver and 1.7 million ounces of gold just in smart phone manufacturing.

With new environmentally safe green initiatives being pushed by western governments and most recently at the World Economic Forum in Davos. Electric vehicle manufacturing along with solar panels manufacturing (all of which contain gold and silver) will increase substantially. For the age-old reason of "demand" and the fact that gold and silver is a finite resource (meaning limited supply) investors have been flocking to the commodities market for physical gold and silver bullion.
Sailing Bounties silver coins from the Cook Islands. Photo Credit: Investor Crate Facility WEST
4. Stacking for the grandkids
These last two reasons have been a popular reason cited on our social media and support e-mails for as long as we have been in business. The first is stacking for future generations. Gold and silver has historically been an excellent long term investment so planning on passing gold and silver bullion on to younger generations within your family tree is an awesome idea. Beyond just the melt value of precious metals, often, vintage coins and other forms of bullion fetch big prices so take care of your stack and always use proper handling and storage techniques.

We have tons of subscribers who use this investment as a way to teach their kids the importance of saving. Not to mention a roll of gold coins saved over time could easily pay for a vehicle, down payment for a first house or even college tuition. Side note, we bought a large secondary market order of silver coins and one of the monster boxes had "college fund" written on the top with a sharpie.
5. Diversifying portfolio
Historically, gold and silver has performed great. Banks and large hedge funds use it to cover losses on risky trading, there are specific retirement accounts for gold and silver portfolios and frankly your not suppose to have all your eggs in one basket. There are tons of strategies and methods of investing in the assets, be it mining contracts, paper gold or physical.

Gold and silver has attracted the attention of investors for decades and now more than ever appears to be making its way into a larger crowd of investors today. It might be a good time to consider stepping up the gold and silver stacking game.

Anyway, that's all we have for you guys today. It was an interesting poll, and some interesting data came from it to say the least. If you'd like to be involved in polls or the community at large, make sure to follow us on social media and sign up for our e-mail list. If you have some time, cruise over to our homepage and check out some of our precious metal subscription boxes as well! They really do have some of the lowest premiums on the market and the best variety. Thanks for reading.
This is in no way to be considered investment advice. Past performance is no guarantee of future results. Asset allocation and diversification do not ensure a profit or guarantee against a loss. Keep in mind that any form of investing involves risk and you should always consult with your financial advisor before making any financial decisions. Investor Crate, LLC., it's subsidiaries and staff will never advise you on any asset as our aim is to provide a fun and affordable service should you decide to purchase Precious Metals.

Keep in mind that investing involves risk. The value of your investment will fluctuate over time, and you may gain or lose money.
Related Posts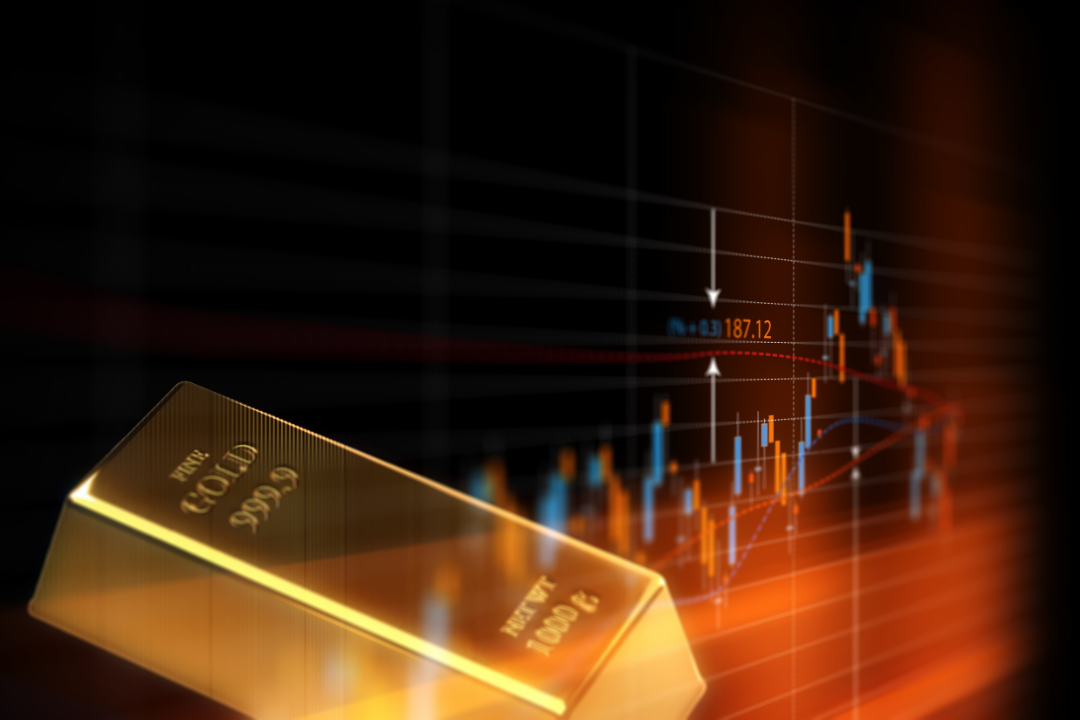 Sep 14, 2023 Tyler Robinson
184 comments
David N.Jun 30, 2023

It is easy to do & a very good investment.

Paula S.Jun 30, 2023

There are a lot of good options when it comes to buying silver.

MASSIMILIANO MARUCAJun 30, 2023

Wanting to diversify between gold, silver, platinum and palladium, how could I divide my capital?

MASSIMILIANO MARUCAJun 30, 2023

Wanting to diversify between gold, silver, platinum and palladium, how could I divide my capital?