Kyle Jernigan - March 29th, 2022
Silver and Gold: How to Clean Silver Jewelry
Did you know that 20% of all silver demand comes from the demand for silver jewelry?

Being both beautiful and one of the least expensive options for fine jewelry, sterling silver is a common choice for most jewelry owners.

Once you own a sterling silver jewelry piece, how do you keep it looking its best? Below we include a guide with 5 ways explaining how to clean silver jewelry safely, as well as 5 methods to avoid that have lackluster results.
5 Ways to Clean Silver Jewelry
Tarnishing is a natural process that happens to your silver jewelry when oxidation changes the color. Dirt and grime can also build up in your pieces. Here are 5 effective ways for cleaning silver jewelry.
Necklaces made from Gold and Silver Rings from Investor Crate.
1. Baking Soda & Foil
The best DIY method for cleaning your jewelry involves using baking soda and aluminum foil. This method lets you see the process happen. The dark piece of jewelry will slowly return to its original coloring.

To do this method, add boiling water and baking soda to a bowl layered with aluminum foil. (Be prepared for the solution to bubble)

Then place our piece of jewelry into the bowl. Make sure that the jewelry is touching the aluminum foil. After 2 to 5 minutes, remove your silver and rinse it under cool water.

When you dry it with a soft cloth, you'll see that your jewelry has returned to normal coloring. The chemical reaction will lift the grime from the jewelry. Here's what you'll need:
Bowl

Aluminum Foil

1 tbsp of baking soda for each cup of water

Soft drying cloth
You can leave the jewelry in the bowl for up to 10 minutes if the tarnishing is really bad.
2. Lemon & Salt Bath
Lemon and salt is another great way to clean your jewelry, not to mention the fresh smell of lemon.

Squeeze a lemon into a bowl with 3 tablespoons of salt and how water. Put the piece of silver in the bowl for 5 minutes, then dry with a white silver cleaning cloth.

The lemon and salt will work to make the silver easily cleaned when you rub it with the cloth. But the silver cloth will be responsible for most of the tarnish removal here, so you will need one for this method to work.
Custom Silver Ring.
3. Ketchup
If you're interested in a more unconventional way to clean your silver, ketchup is worth a go. The acidity of the ketchup will help to lift some color off your silver.

Squeeze a small amount of ketchup onto a toothbrush and rub it into the silver. You will see a difference - if you don't mind the smell.
4. Beer
Believe it or not, beer can be a pretty effective tool to clean your silver jewelry. It is not the best result, but it will show some improvement.

The alcohol in the beer will lift some of the poor coloring off of silver and make it look nicer. You can expect a noticeable difference.
Intricate Gold Egyptian Necklace.
5. Laundry Detergent
Like beer, laundry detergent will give your silver a color change. It won't be drastic but will do the trick if you want some color change.

Pour one small cup of detergent into a bowl of hot water and put your silver piece inside. After five minutes, take out the jewelry and wipe it dry.

The detergent will react with the water and create a foamy texture. This texture will help to get some of the grime and dirt from the jewelry. It will not remove any tough stains, but it will make it look cleaner.
5 Ineffective Silver Cleaning Methods
The above methods are effective at cleaning your jewelry if you want to lift tarnish and see a real difference. The following four cleaning methods are popular, but not as effective.
1. Toothpaste
Toothpaste is a common cleaning tool, but only if used properly. Take a pea-sized amount of the toothpaste and rub it into the silver using a sponge. Then, rinse the silver in warm water.

What will likely happen is that the toothpaste will remove some of the tarnish. However, the tarnish will likely come off in patches instead of fading the whole piece evenly. The jewelry may ultimately look uneven or end up becoming scratched.
2. Coca-Cola
For all of Coca-Cola's benefits, cleaning jewelry is not one of its strong suits. To clean your jewelry with Coca-Cola, pour some into a bowl and soak the silver for 10 minutes.

You'll see a slight difference, but not enough for tarnished jewelry to be wearable.
3. Vinegar
Many people swear by vinegar to clean their silver jewelry - while we aren't telling you not to try it, we can say that is not as effective as promised.

To clean your silver with vinegar, pour some of the liquid into a bowl and soak your jewelry in there for a few minutes. You likely won't see much of a difference. Don't expect to lift large stains with this method.
4. Vodka
Like beer, vodka is alcohol. However, it doesn't work as effectively as the other beverage. After soaking your silver jewelry into a bowl of vodka for five minutes, you will take it out to see a slight color change.

It won't be very noticeable and may not be worth the use of vodka. The vodka will be more effective at removing tarnish on larger areas of a piece, but won't work as well on a chain.
5. Window Cleaner
Window cleaner is a great method to use if you have already cleaned your silver and want to give it additional shine. The ingredients in the window cleaner will make the silver sparkle, but it won't clean it.

Window cleaner is great for the final touch, but don't expect the color to change.
How to Clean Silver Jewelry Safely
Keeping your silver jewelry looking its best is all about the proper cleaning methods. Now that you know how to clean silver jewelry safely, you can make all of your pieces look brand new.

For more tips on maintaining your precious metals, visit our blogs. To join our monthly delivery service of precious metal assets, contact us!
This is in no way to be considered investment advice. Past performance is no guarantee of future results. Asset allocation and diversification do not ensure a profit or guarantee against a loss. Keep in mind that any form of investing involves risk and you should always consult with your financial advisor before making any financial decisions. Investor Crate, LLC., it's subsidiaries and staff will never advise you on any asset as our aim is to provide a fun and affordable service should you decide to purchase Precious Metals.

Keep in mind that investing involves risk. The value of your investment will fluctuate over time, and you may gain or lose money.
Related Posts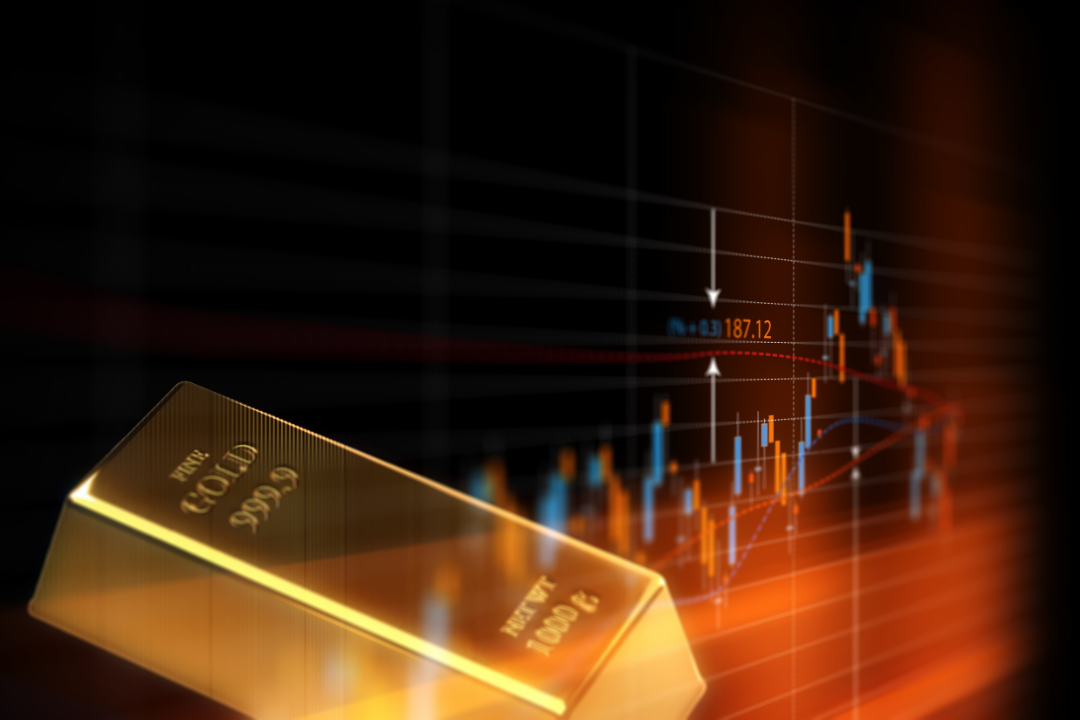 Sep 14, 2023 Tyler Robinson